I've done a fair bit of work to update the workshop, but have been terrible at taking pictures. So, here's the current state: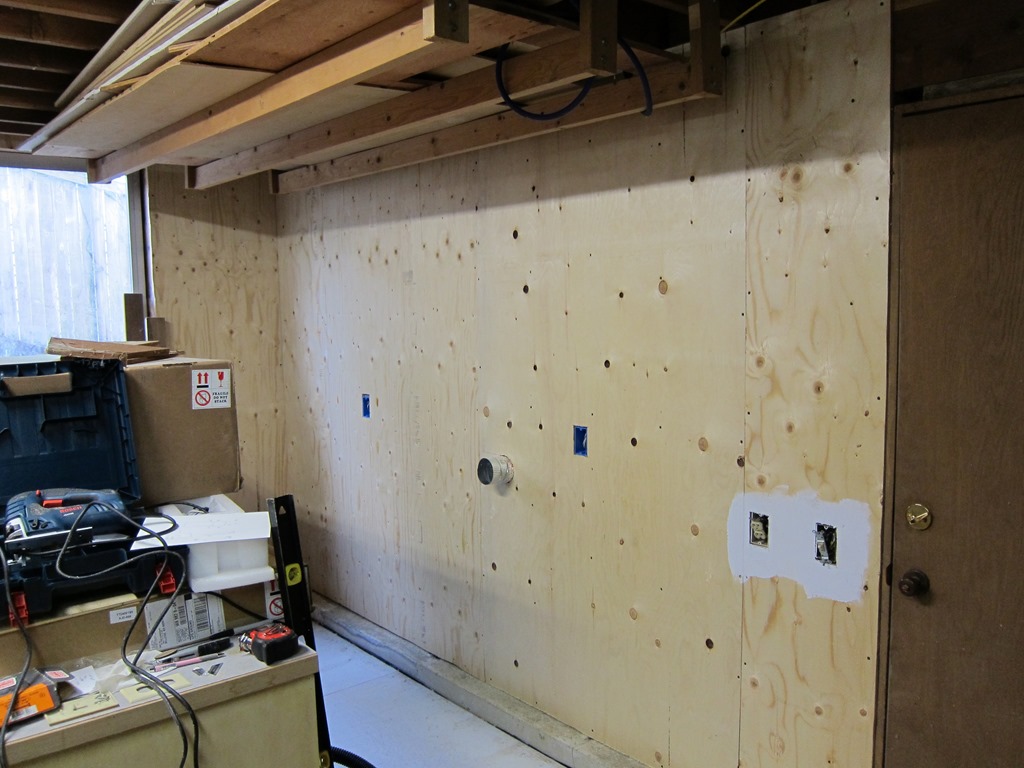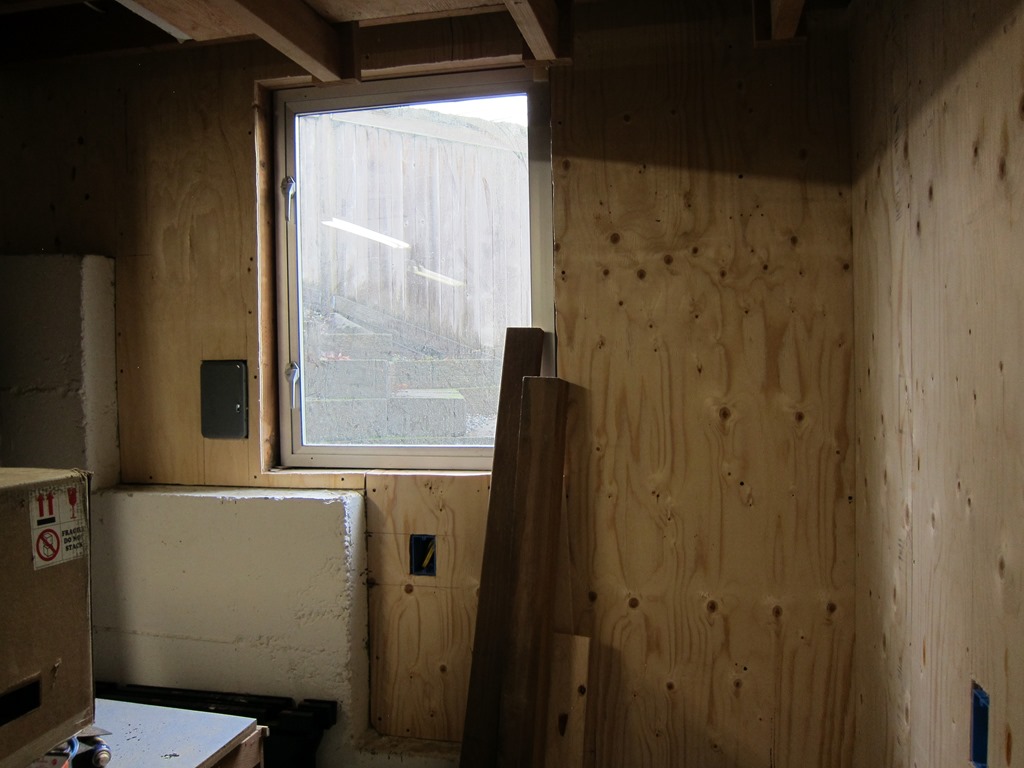 There's a pretty new window in the bottom picture to bring some natural light into the space. The walls are all insulated with Roxul rock wool, which was a significant pain in the ass because the long wall has studs 12" on center and it doesn't come in those widths, so I had to take 23" batts and split them. Ick. There are three new boxes for outlets, but the circuits aren't hooked up yet. The wall is 1/2" CDX plywood, chosen because I want to have a wall I can hang things on.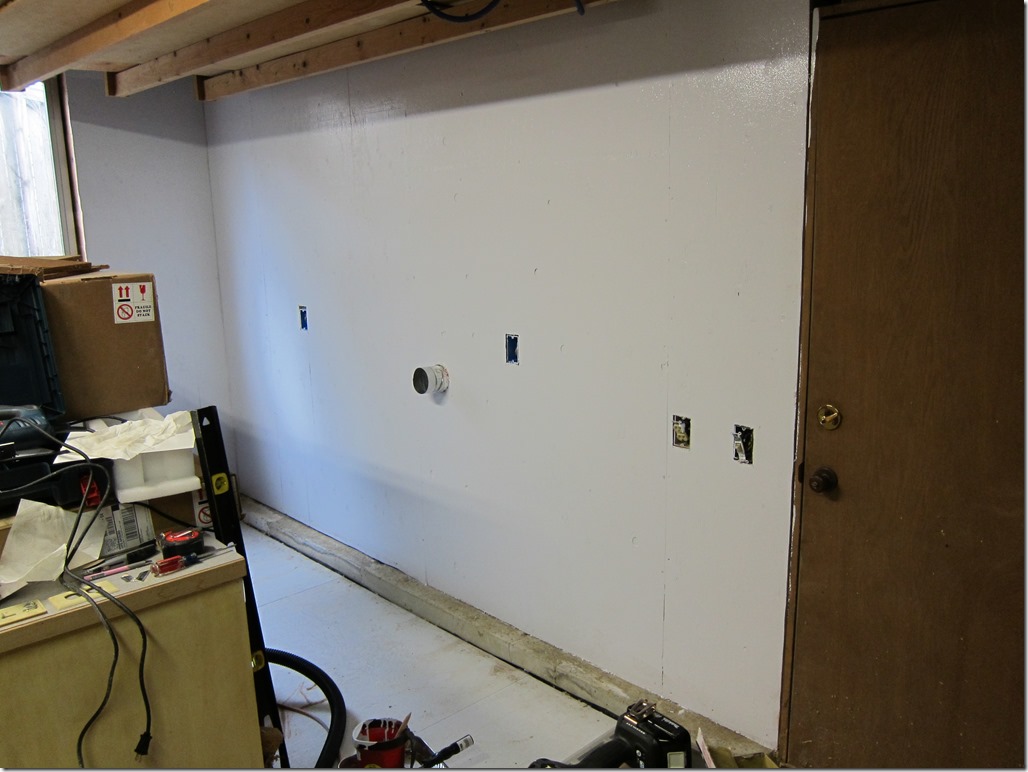 Here is a pretty picture with the wall painted white to make the whole room lighter.
Up next will be doing the electrical, moving the cabinets back, and working on the rest of the room.